How do I add my Sensedge to the Kaiterra Dashboard?
There are two ways to add the Sensedge to the Kaiterra Dashboard:
Method 1:
You will need to find the device's Unique Identifier (or UDID). This can be found on the device's Settings --> Device Details page. Once found, input this UDID into the Kaiterra Dashboard "Add Device" page.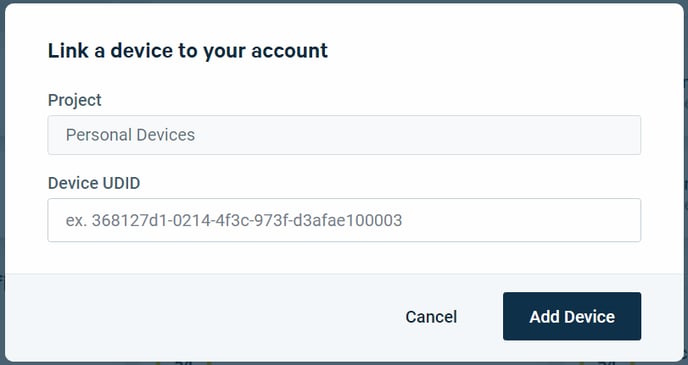 Method 2:
While logged into the Kaiterra Dashboard on your mobile device, navigate to the Settings --> General page. At the bottom of the page is "Pair Device". This page will reveal a QR Code, which you can scan with your camera.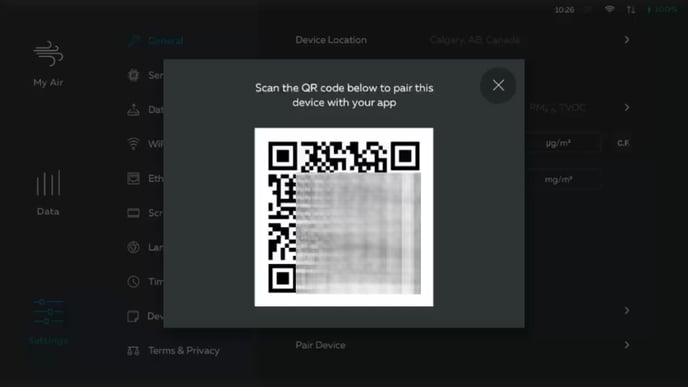 Scanning this QR code will open up your web browser to the Kaiterra Dashboard page, with the UDID already populated for the device. Press "Add" to add the device to your account.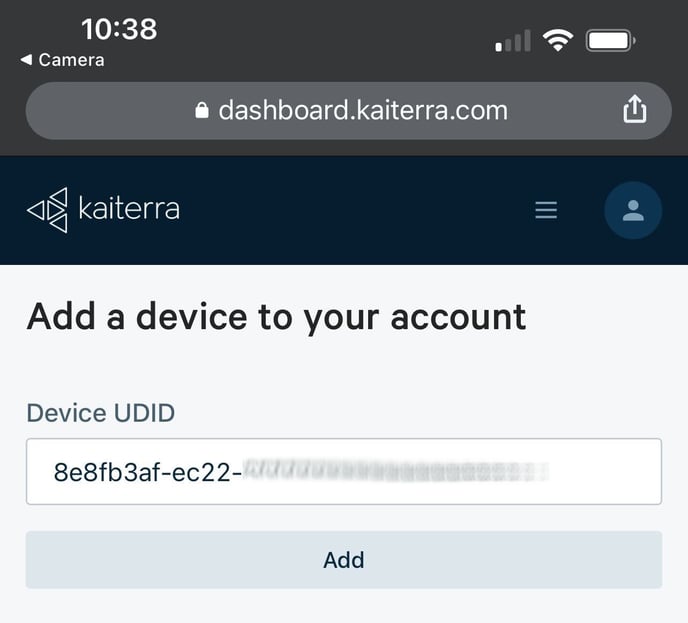 For more information, please refer to our Sensedge Dashboard Setup Guide.