You need to set up an account with the Kaiterra Web App to be able to use Amazon Alexa with your Laser Egg. The Kaiterra Web App is completely free and you can follow the instructions here to create an account and set it up.
After you set up the Web App, make sure your Laser Egg is connected to the Internet so that it can send data to the cloud, then follow the steps below to set up Alexa:
Download the Alexa app and create or log into your account
Tap the hamburger button on the top left corner and select Skills and Games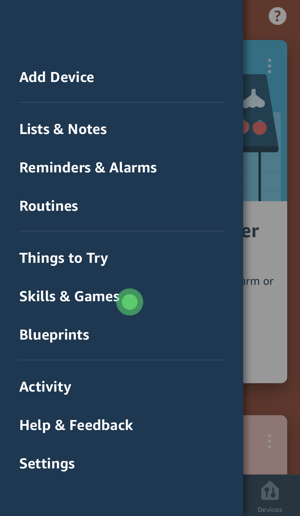 Tap the search button on the top right and search "Kaiterra"
Enable "Kaiterra" and link it to your Web App account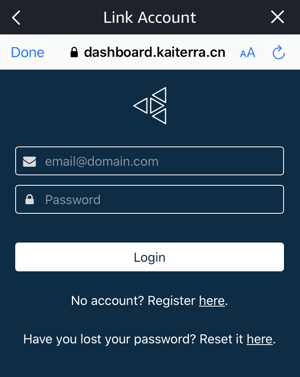 You can start by asking:
"Alexa, open Kaiterra"
"Alexa, ask Kaiterra what is the air quality"
Alexa will return the current air quality reading of up to three devices. For the Laser Egg (LE-200), Alexa will return the AQI reading, and for the Laser Egg+ Chemical (LE-201) and Laser Egg+ CO2 (LE-202), Alexa will return the Overall Index reading.