How to update your Laser Egg's firmware
We regularly release updates to your Laser Egg to provide new features and improvements. Updating to the latest firmware is the best way to get the most out of your Laser Egg and to ensure it is working properly.
If your Laser Egg is connected to the Live Air app via Wi-Fi, your app will alert you when a new firmware version is available.
To update your firmware, please follow these steps:
If a new firmware version is available, you'll see a red dot next to your device.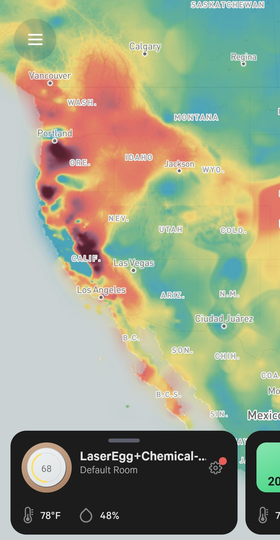 Tap the settings/gear icon at the upper right corner.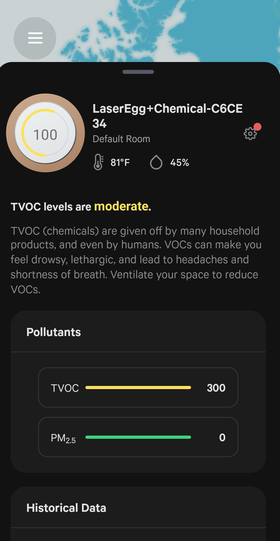 Tap 'Update' next to initiate an update. This update should only take a few minutes.