The Laser Egg equips you with color-coded, at-a-glance and detailed readings for multiple air quality parameters. Get to know your device with this overview:
Display screens
Your Laser Egg offers different display screens for various measurements. Press the Mode button located on the top of your Laser Egg to cycle between these screens to better analyze your air:
AQI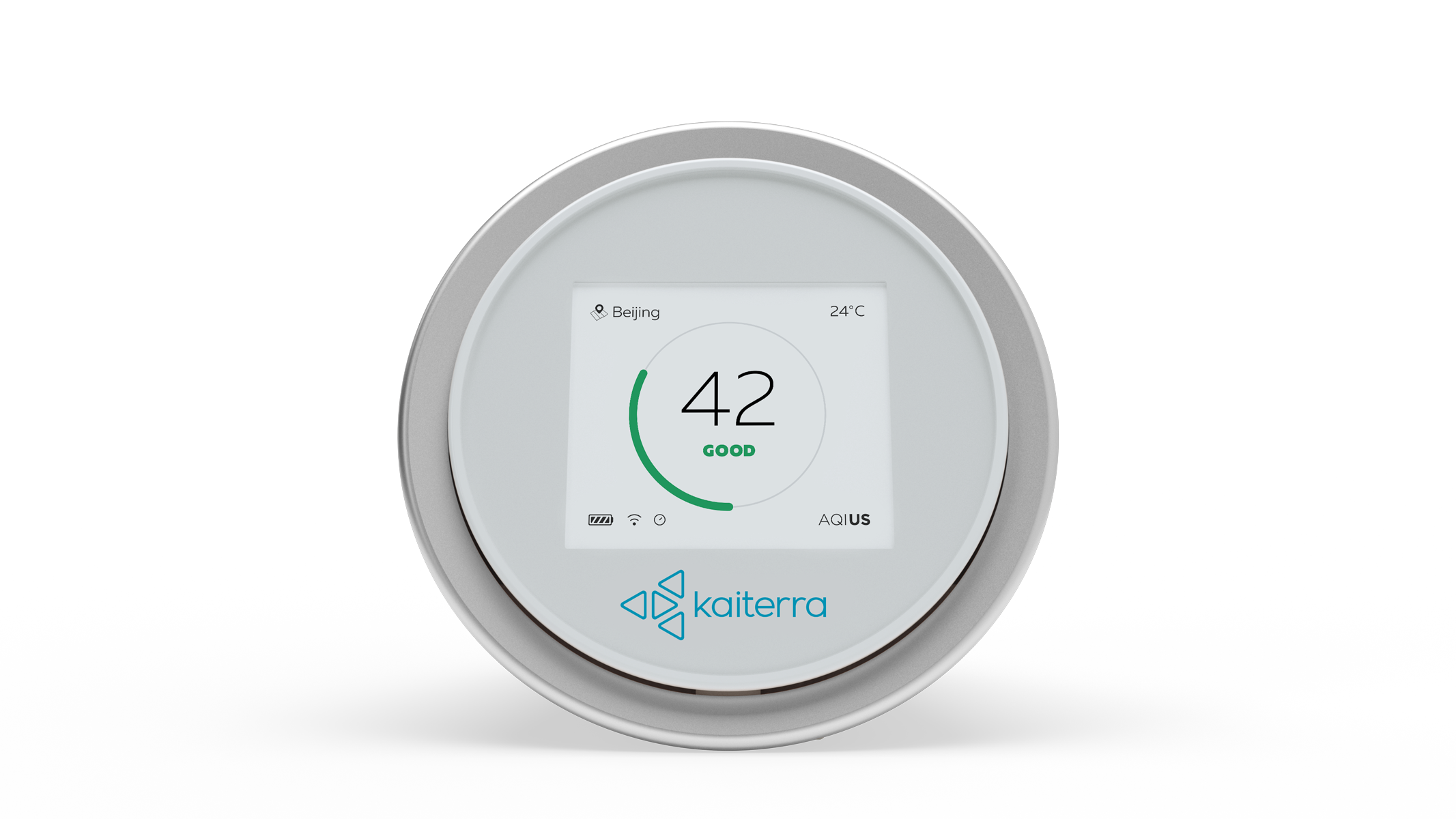 The Air Quality Index, more commonly known as the AQI, is an index for reporting daily air quality that ranges from 0-500. The higher the AQI value, the greater the level of air pollution and the greater the health concern.
PM2.5 concentration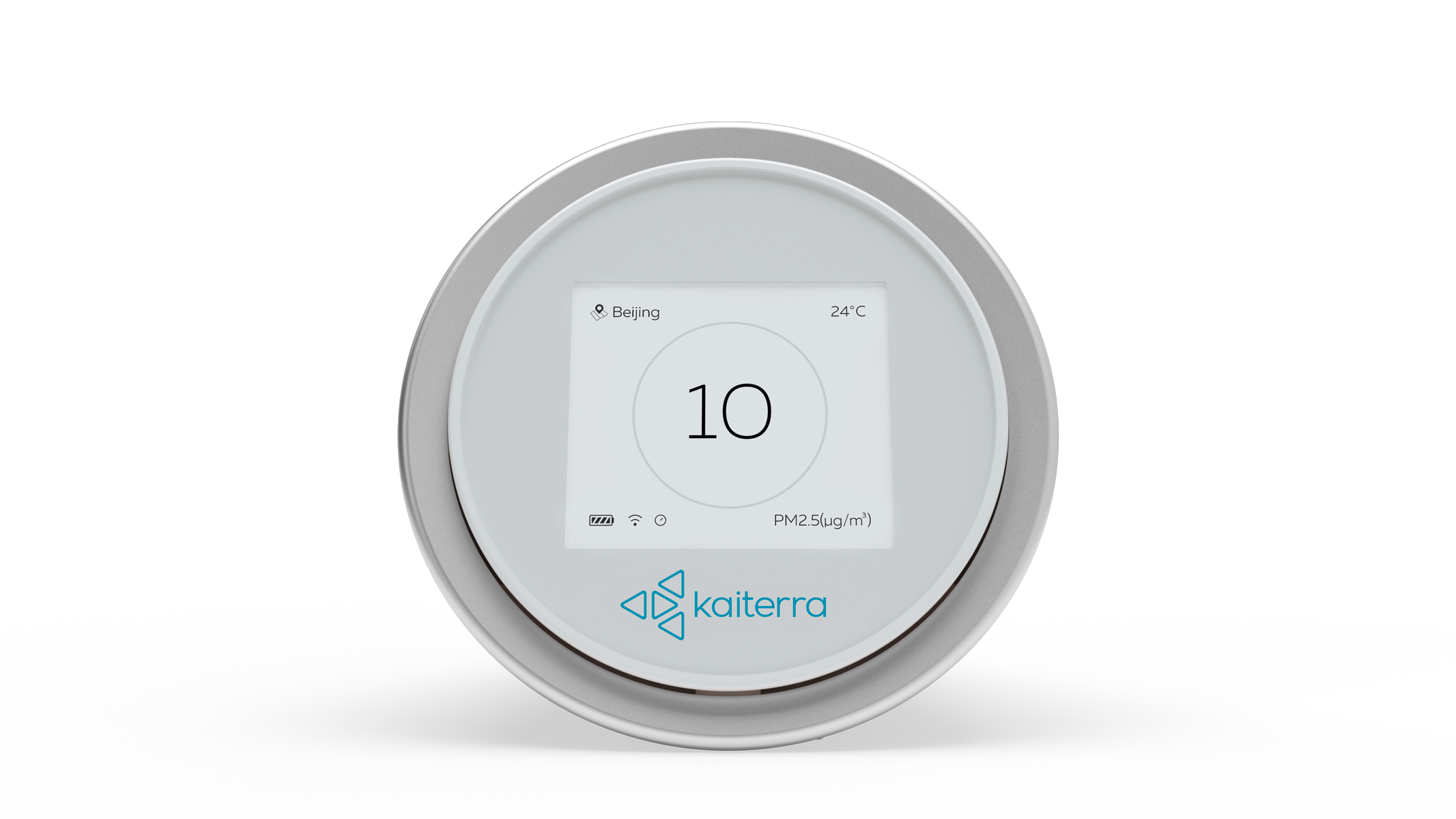 Indicates the number of particles <0.3μm per 0.1L of air.
Particle count, temperature, and humidity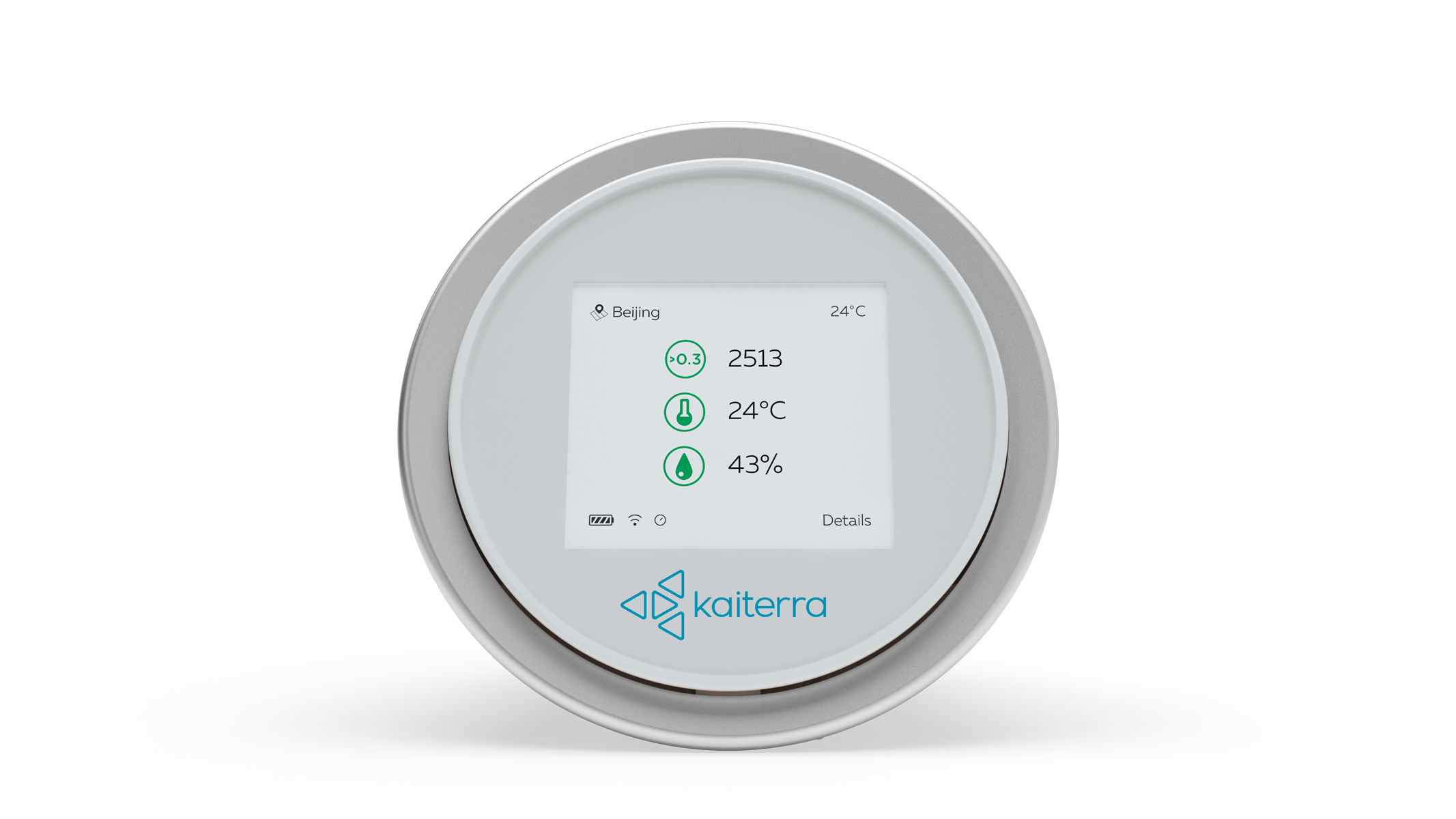 In order of appearance from top to bottom, each icon indicates the number of particles >0.3μm per 0.1L of air, temperature (in Fahrenheit or Celsius), and relative humidity.
Local weather forecast and outdoor temperature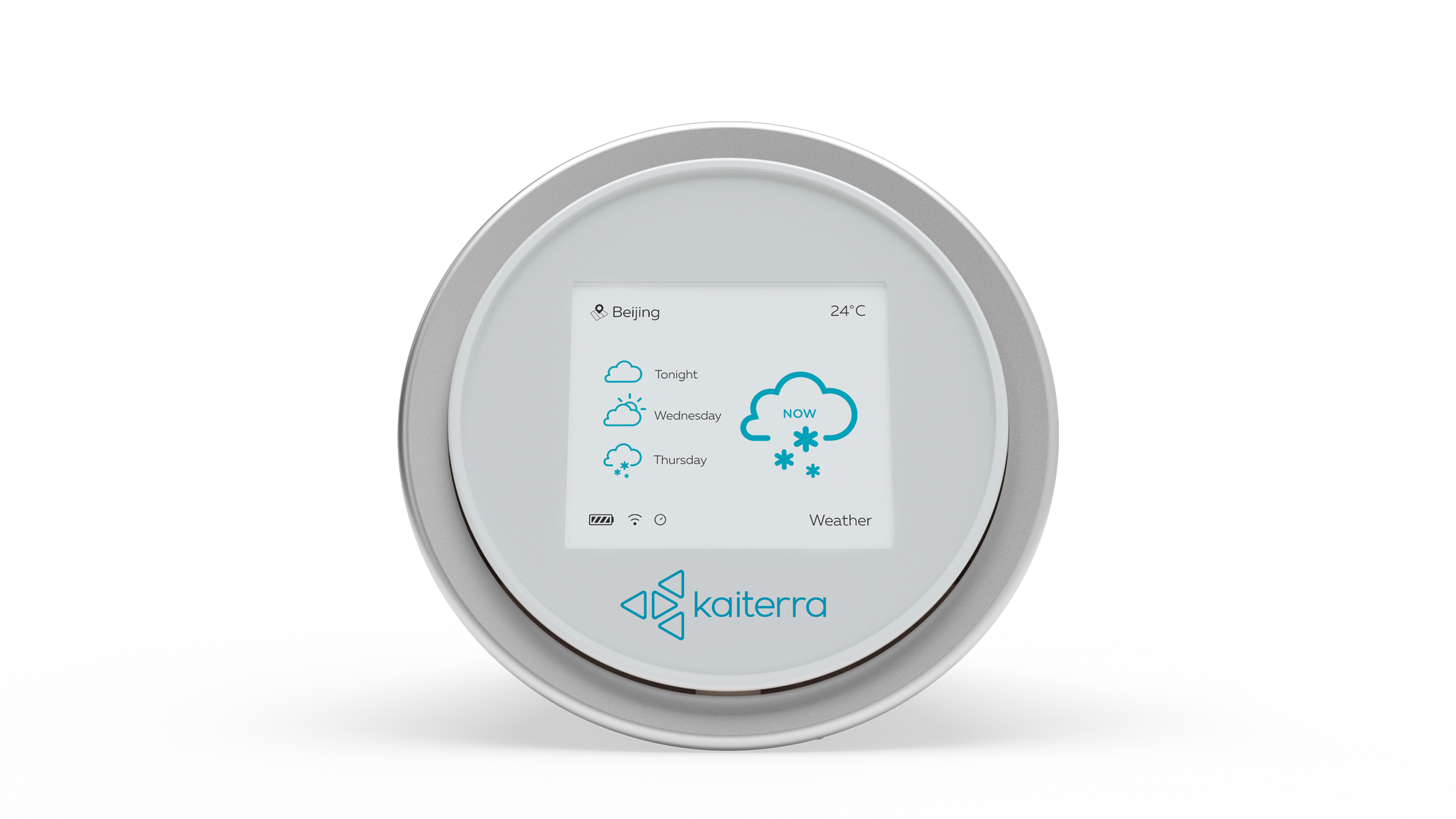 View three days of the weather forecast and current outdoor temperature.
Your Laser Egg will display local weather information and outdoor temperature on your Laser Egg based on your geolocation. After you connect your Laser Egg to the Kaiterra app, you can automatically see:
Your geolocation at the upper left corner of every front display,
Local weather forecast for the next three days on weather display, and
The outdoor temperature on the upper right corner of the weather display.
Note: This feature is only available for firmware version 1.4.1 and later. You can upgrade to this version via the Kaiterra app
Sleep
Turn off the LCD display when dark.
Overall Index (only available on the Laser Egg 2+)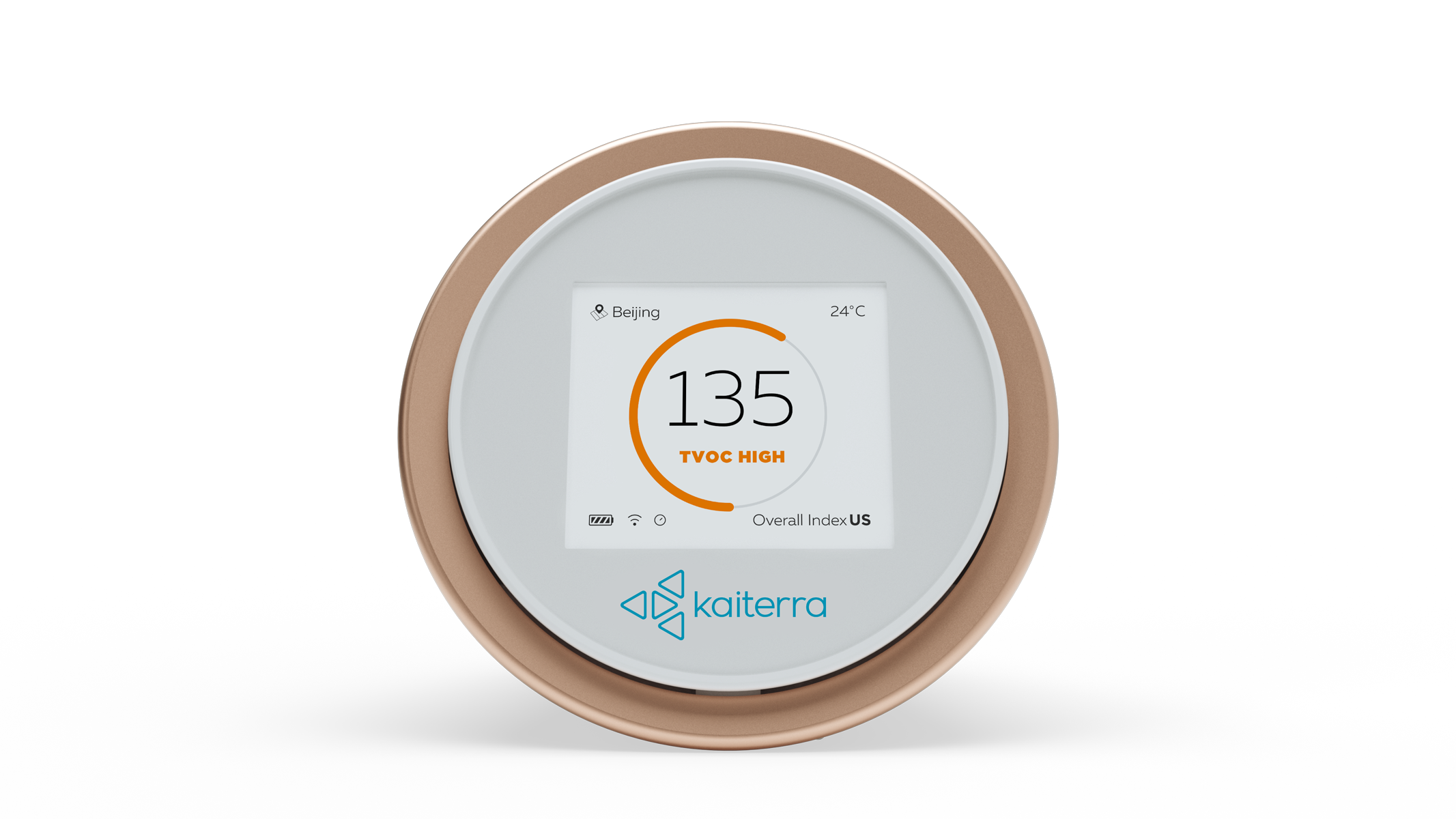 This index calculates PM2.5 and TVOC concentrations independently and displays the higher of the two values so that you know which pollutant to focus on
TVOC concentration (only available on the Laser Egg 2+)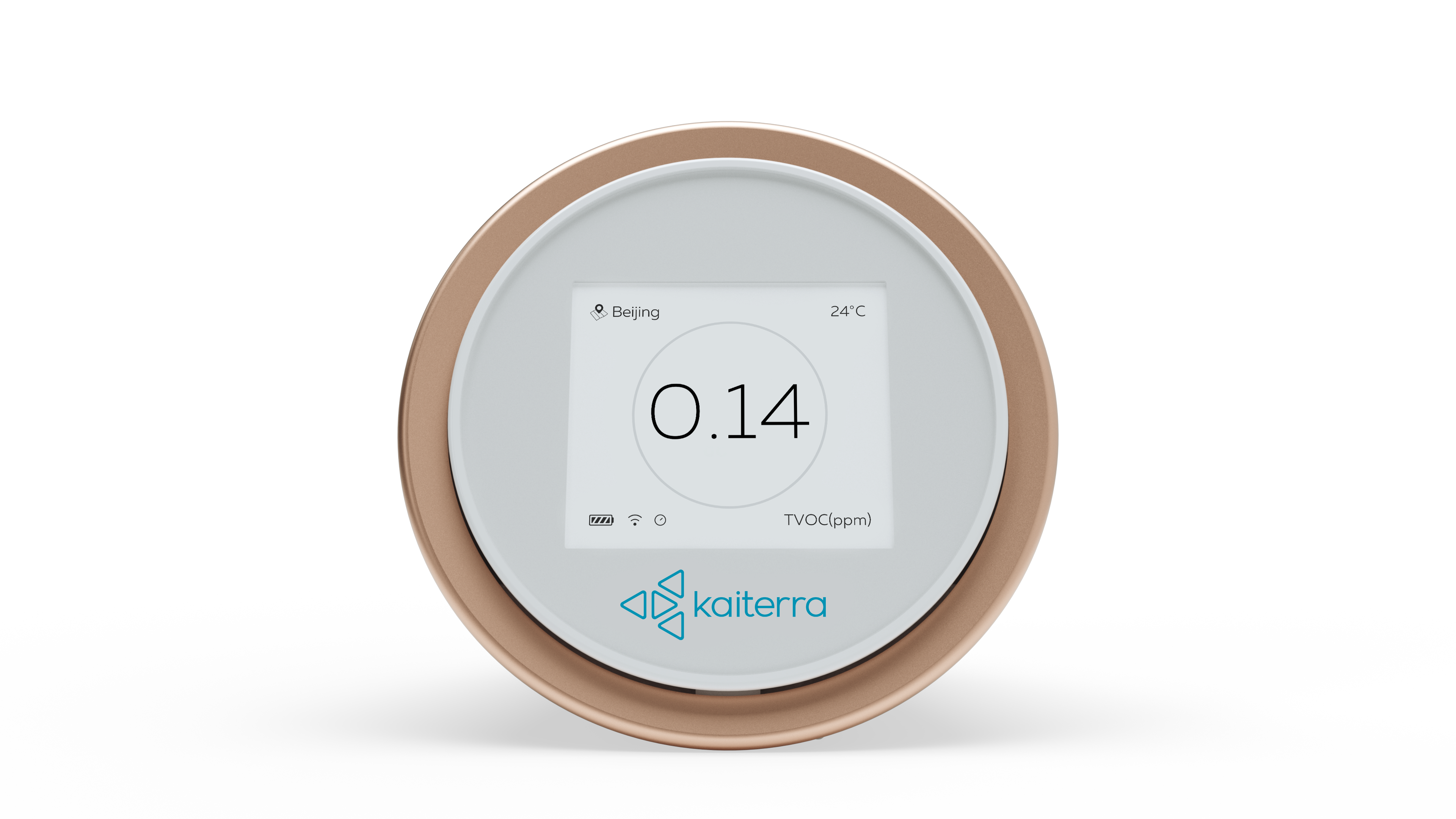 TVOC concentration as parts per million (ppm)
Icons

Battery Life

Battery Charging

Standby Mode: It appears after 15 minutes of inactivity. The device will continue to take readings and stream data to the cloud every minute.

Not connected to Wi-Fi

Connected to Wi-Fi

Disconnected from Wi-Fi: To reconnect, bring the Laser Egg 2 closer to the Wi-Fi source or reset the Wi-Fi password.