Enable the IFTTT integration to automate all the things in your home.
We're excited to announce that we've launched on IFTTT (aka If This, Then That). With the Kaiterra App, you can now automatically get notified when your air quality is poor, record hourly air quality on a Google spreadsheet, and much more! You'll be able to do more with data and make tracking air quality even easier.
What is IFTTT?
IFTTT is a free online platform that allows you to automate specific tasks by linking your IoT devices to different services under a trigger-action logic. In other words, when you sync this up with the Kaiterra app, your smart home will be able to automatically take certain actions that will help you improve your air on polluted days.
It makes your life easier and by controlling other appliances and by providing automated feedback to other appliances like lights (for notification) and for air purifiers (for purifying the air).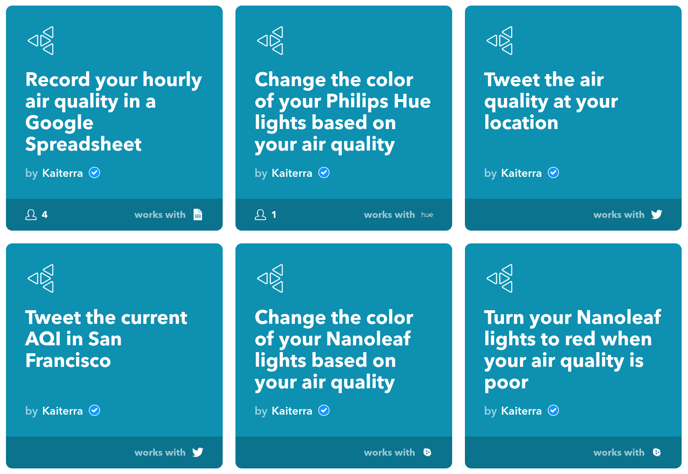 (above is a sneak peek of what the applets look like!)
How Can IFTTT Help You With Air Quality?
We're glad you asked! Trigger-action combinations are what IFTTT calls applets. Using IFTTT applets will allow you to sync the data collected by the Laser Egg and automate tasks. Instead of having to check, track, and log air quality data, you'll be able to set it up so that this all becomes automated for you.
How do I start using IFTTT applets with my Laser Egg?