Click below to download the latest version of the Kaiterra Enterprise Configuration Tool.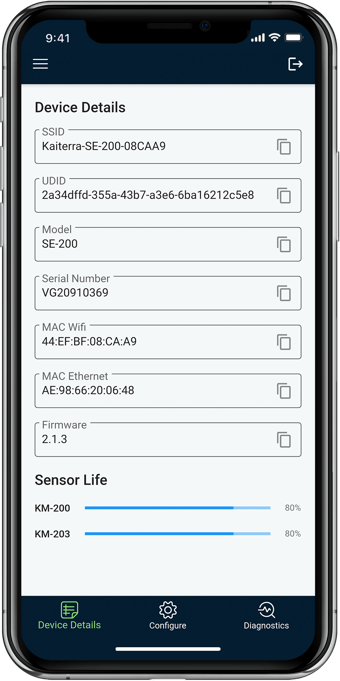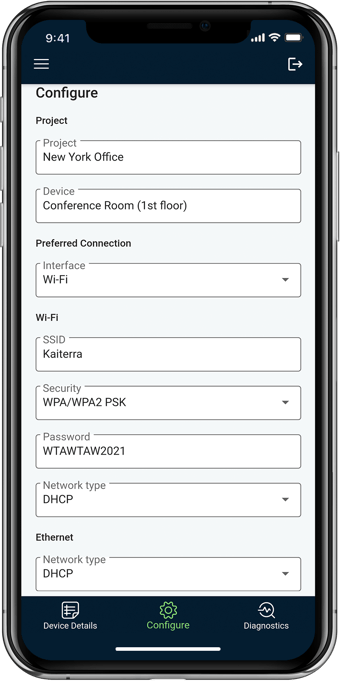 The Kaiterra Enterprise Configuration Tool is used to configure the Sensedge Mini and the Kaiterra Square. This tool is available for Mac OS, Windows, Linux, and Mobile Devices via the Apple App Store and Google Play Store.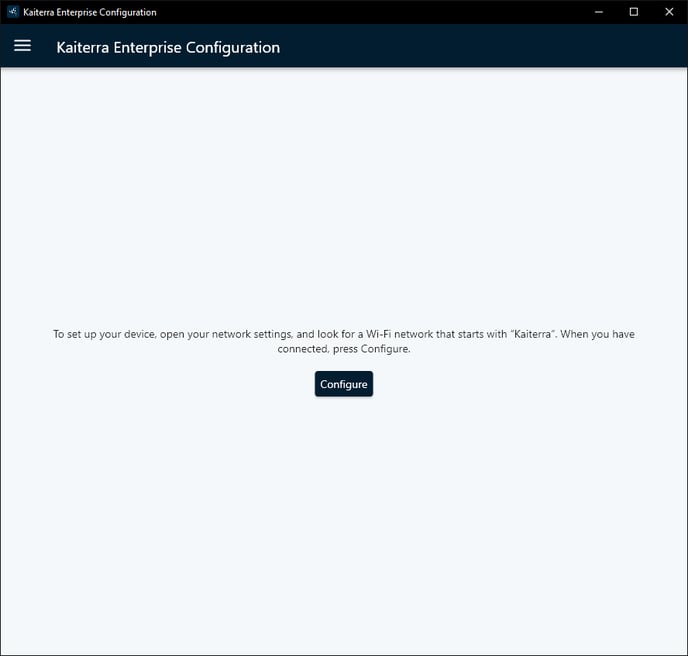 After turning your device off and on to set it to Configuration Mode, navigate to your Network Settings and look for a Wi-Fi network that starts with "Kaiterra". When you have connected to the network, press "Configure" on the Configuration Tool.
For smartphone devices, you may receive a warning that the Wi-Fi signal has no Internet access. Make sure to "tap for options" and choose "stay connected", otherwise your phone will not properly connect!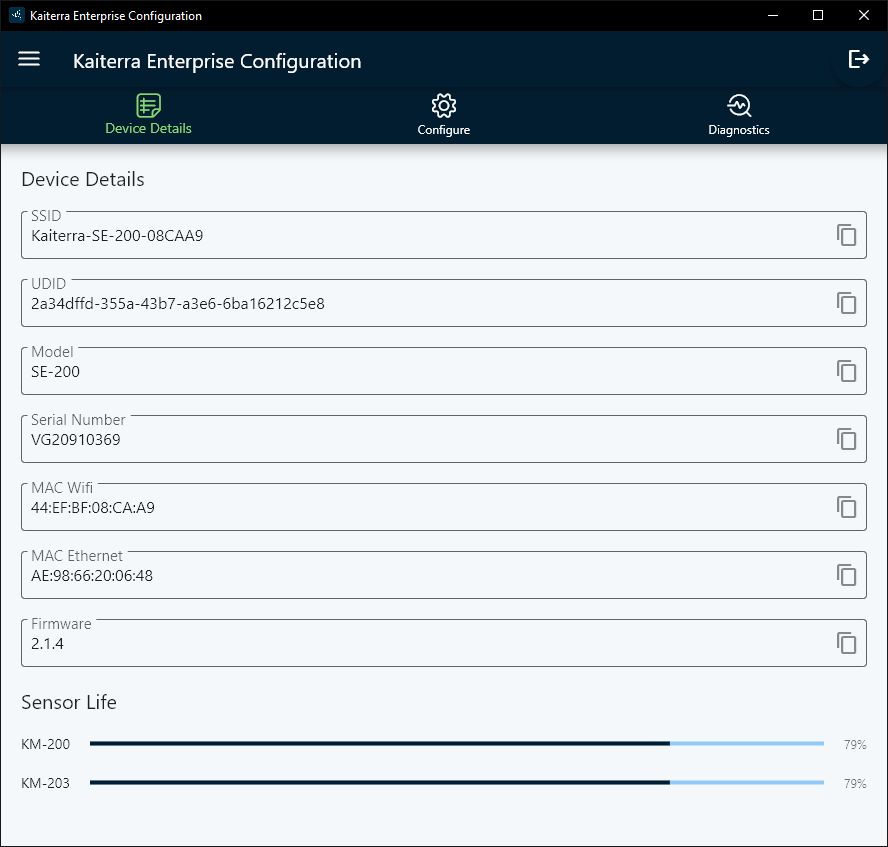 Once connected, you will see your device's details, including its Unique Identifier (UDID), which will be needed to add the device to your Kaiterra Dashboard.
Tip: You can use the "History" tab in the dropdown options (top-left) to add multiple devices you have configured to the Kaiterra Dashboard at the same time!
Click on the "Configure" tab at the top and fill in your desired configuration settings.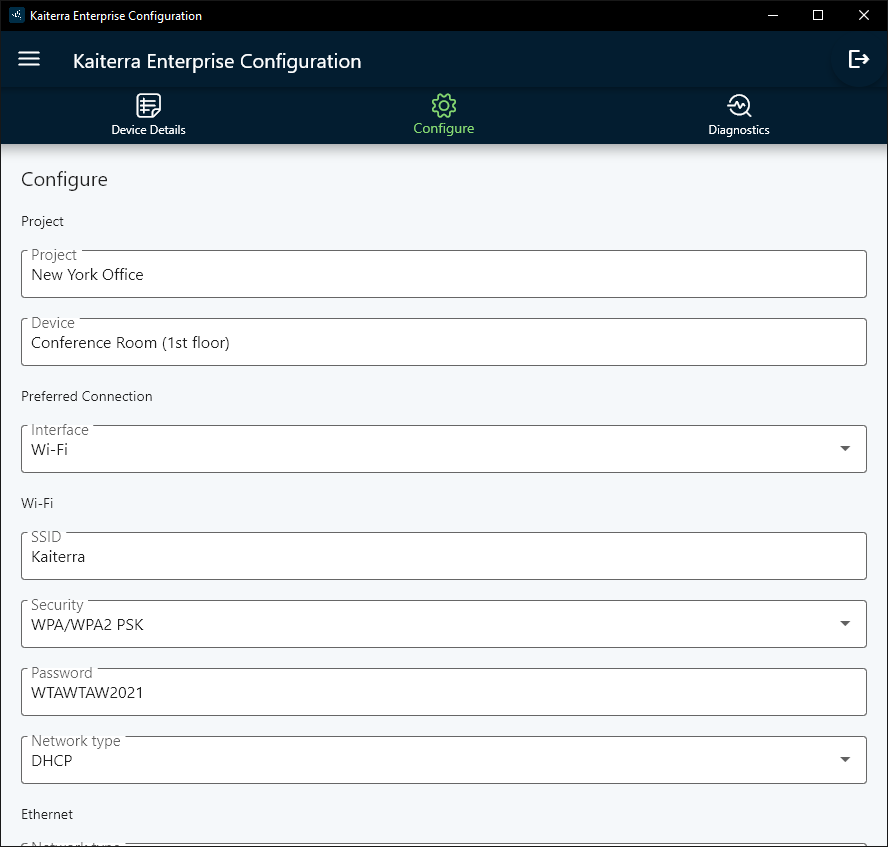 For basic configurations, this will include your:
Device Name
Preferred Connection (Wi-Fi or Ethernet)
SSID
Security (Type)
Password
Network type (Change this to "Static" for manual IP configuration)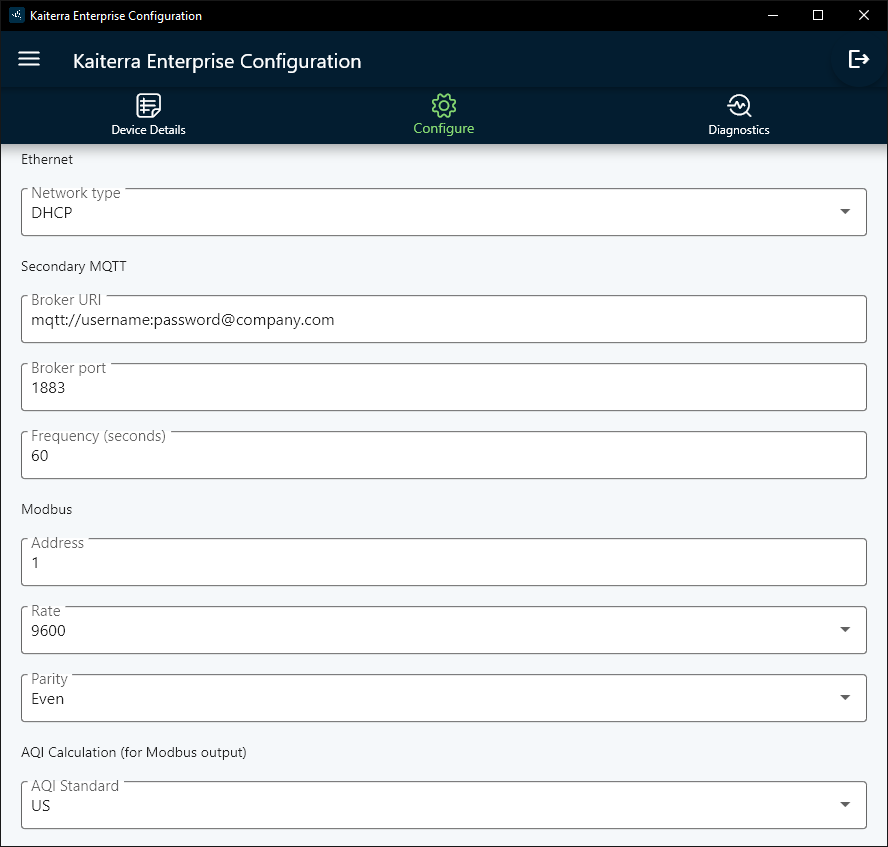 For advanced configurations, scroll down and you will find options for:
Secondary MQTT
Modbus
BACnet
Once complete, click "Configure Device" at the bottom of the tool and your device will use those settings to connect to the desired network.
If you have any questions about the Kaiterra Enterprise Configuration Tool, please feel free to reach out and let us know!